Questions & Answers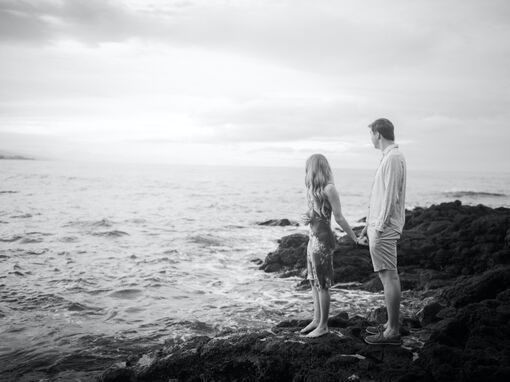 When should I arrive to the event?
Please arrive at four o'clock in the afternoon. There will be a brief opportunity to mingle and enjoy welcome beverages before the ceremony begins.
What is the dress code?
Montecito Chic: Effortlessly cool. Relaxed yet elegant. Think flowy dresses and stylish suits.
What will the weather be like this time of year?
Fall in Santa Barbara is generally sunny and warm, with temperatures in the mid-seventies. Still, the ocean breeze may pick up during the evening, so we recommend that you bring a jacket to our outdoor event.
Will there be parking?
The museum is located in the heart of downtown Santa Barbara, so we highly recommend you walk or take an Uber to the event. However, should you choose to drive, limited parking will be available just across the street from the museum, in the Santa Barbara School District parking lot, at 720 Santa Barbara Street. Please do not park in the Museum parking lot.
Where should I enter the museum?
The event will begin in the museum's Adobe Courtyard, which may be entered on the Santa Barbara Street side of the museum, just around the corner from the museum's main entrance. Mapping the address '715 Santa Barbara Street' should take you directly to the correct entrance.
May I take photos during the ceremony?
While photos are encouraged during the reception and cocktail hour, we kindly ask that you refrain from taking photos during the actual ceremony. We will have professional photographers capturing every moment, and we want our guests to be fully present with us during this important part of the day.
How can I RSVP?
Please RSVP through this website, by visiting the "RSVP" tab above, and searching for your name. You will be able to RSVP for your entire party.
By when should I RSVP?
Please RSVP by September 1.
Can you accommodate dietary restrictions?
Please let us know about any dietary restrictions or allergies with a note when you RSVP, and we will do our best to accommodate them!
Can I make a song request?
Our DJ will not be taking song requests at the event, but if there is a song that particularly makes you want to boogie, please let us know ahead of time!
What time does the reception end?
While our event ends at 10:00 pm sharp, we plan to continue the party at one of our favorite downtown clubs, EOS, just down the street from the Museum.
Who may I contact if I have additional questions?
Please direct any questions to the mother of the bride, Traci, at tracibpitts@cs.com